As Kristin asked, these are all listed on the MLS. The pics from this blog and the last one are from houses that meet my search criteria as well. Well, at least the website thinks they meet my search criteria, they definitely aren't anything we'll be going to look at.
Eeew! I'm willing to bet this house is bank-owned. I especially like the hangers on the carpet.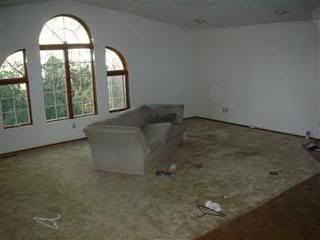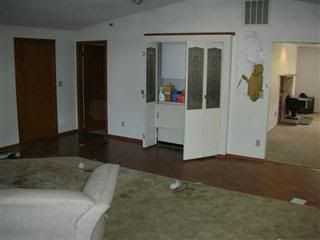 This one isn't as horribly bad, it just reminds me of a jail. I think they probably could've found a better angle to get this shot from.